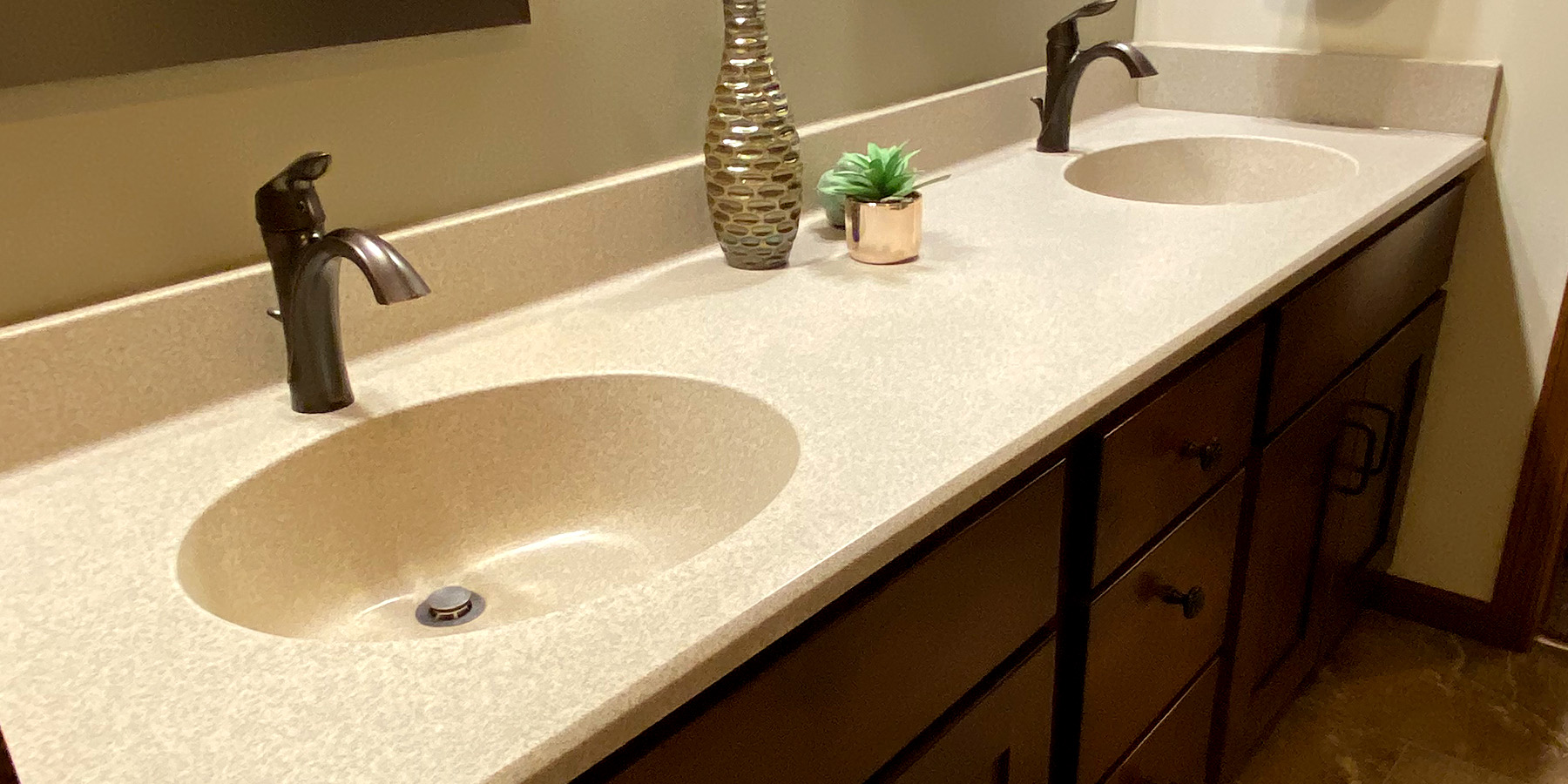 Custom Sinks & More
SFI is your complete custom cultured marble shop! We can make almost anything that will fit inside our molds. Most of our custom work incorporates our custom bowls. We allow you to position the bowl anywhere on the top within the bowls specifications. This can allow for complex vanity cabinet combinations, and linen cabinet options.
We can do trendy bump outs, radius corners, and banjo tops. SFI also does clipped angle ends and custom lengths for the tough remodel job. Our 1-1/8″ decks also offer the options for an edge profile that is beveled or ogee (waterfall). We can also make custom:
Banister tops
Laundry folding tops
Desks
Islands for kitchens
If You Can Dream It, We Can Do It!