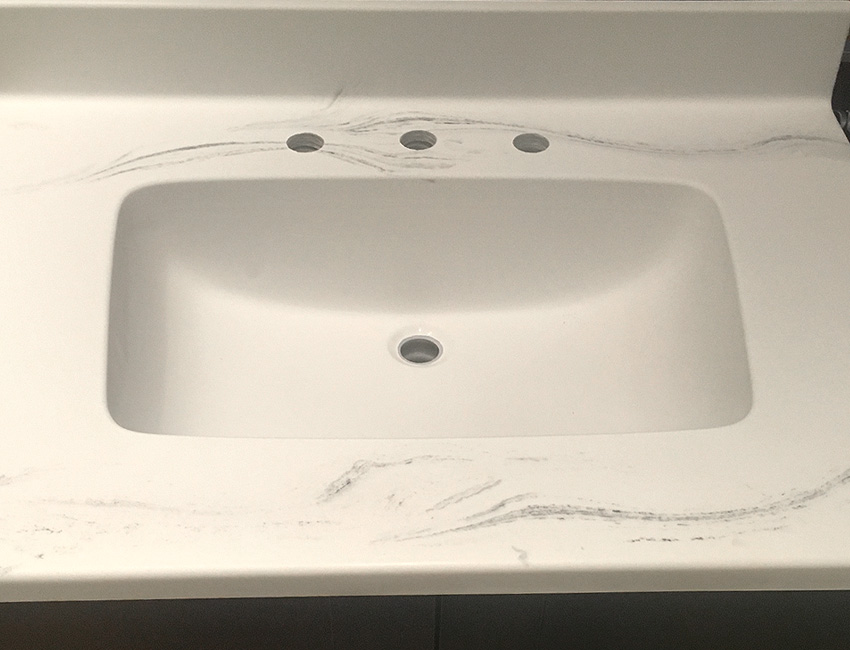 Florence Vanity Sink Tops
The Florence line is a high quality, custom cultured marble product line. The main body of the sink is a normal casting material. A gel coat top layer is chemically fused to the main body of the cast material.
Features
Florence tops feature a 1-1/8″ thick deck, an integral backsplash (3-5/8″ taller than the deck, 4″ on a bevel top), and integral bowl. Each color is custom poured and produces a marble-style look, available in a matte or gloss finish (specify finish type when ordering).
Edge Options
Standard edge profile is slightly-eased, bevel and OG edge options available. 
Depth Options
Standard depth is 22-1/4″ and minimum depth is 18-1/2″.
Bowl options
Standard bowl (SFI's 101 Malibu) is a partially-recessed, deep oval (see bowl specifications).
Colors & Finishes
Florence is available in a full range of colors and is available in a matte or gloss finish. All colors can be viewed here, but we recommend looking at an actual color sample prior to making your final color choice.