Cultured Marble Vanity Tops & Window Sills
At SFI, we make it easy for dealers like you to buy cultured marble sink vanities and window sills for your clients by offering a variety of styles and over 50 color options to complement any bathroom or custom project.
For over 20 years, SFI has produced high-quality, cultured marble vanity sink tops and window sills made in the heart of the Midwest in beautiful Sparta, Wisconsin. If you're in the area, give us a call to tour our 25,000 square foot facility and see our process first-hand.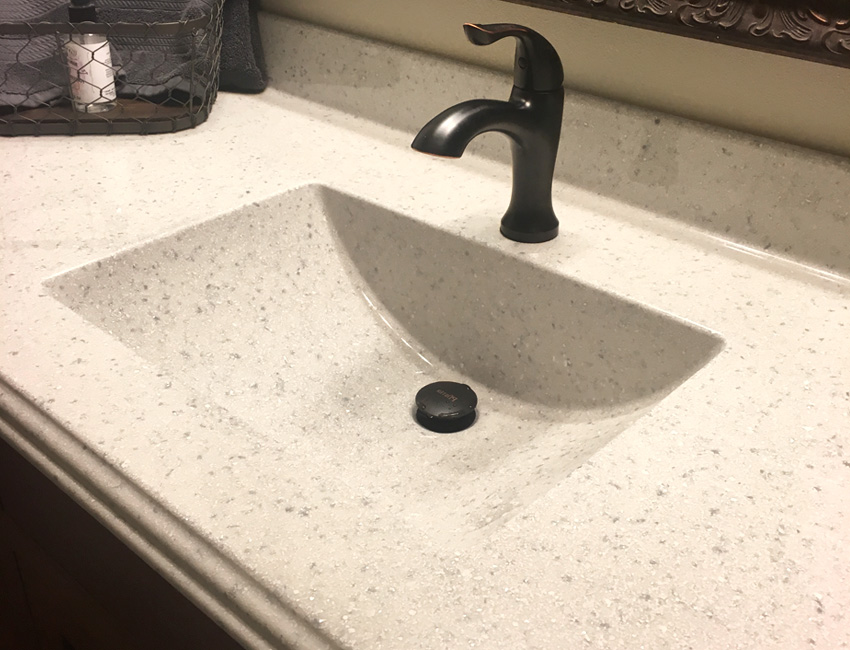 Custom & Modular Vanity Sink Tops
SFI has six lines of custom and modular cultured marble sink tops available. Each of these product lines offer your clients a range of styles and over 50 color options.
Custom Window Sills
SFI can create a cultured marble window sill to fit your client's needs. Our window sills can be made and ordered at almost any depth, and have over 50 color options.